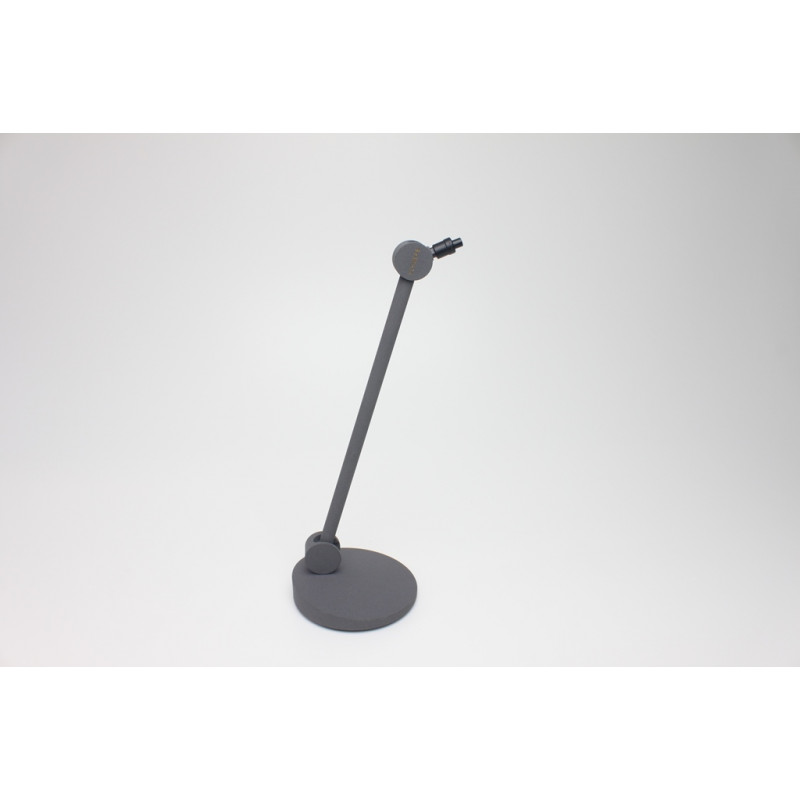  
Schoeps Table Stand for CCM Microphones TR 200 Lg
Ex Demo Stand Special Price!!
• Elegant table stand for CCM microphones
• adjustable in height and angle, either by gooseneck or joint
• without cable, lemo jack as output
Accessories for this and other products can be found in the category "Accessories".
The built-in table stands TR L for the microphones of the CCM series are adjustable in height and angle. The bottom plate contains a lemo jack for connection to the K 5 LU adapter cable supplied with the CCM microphone.
Diameter: 57 mm
Surface finish: matte gray (g)
Head swivel degree span: + / - 100°.