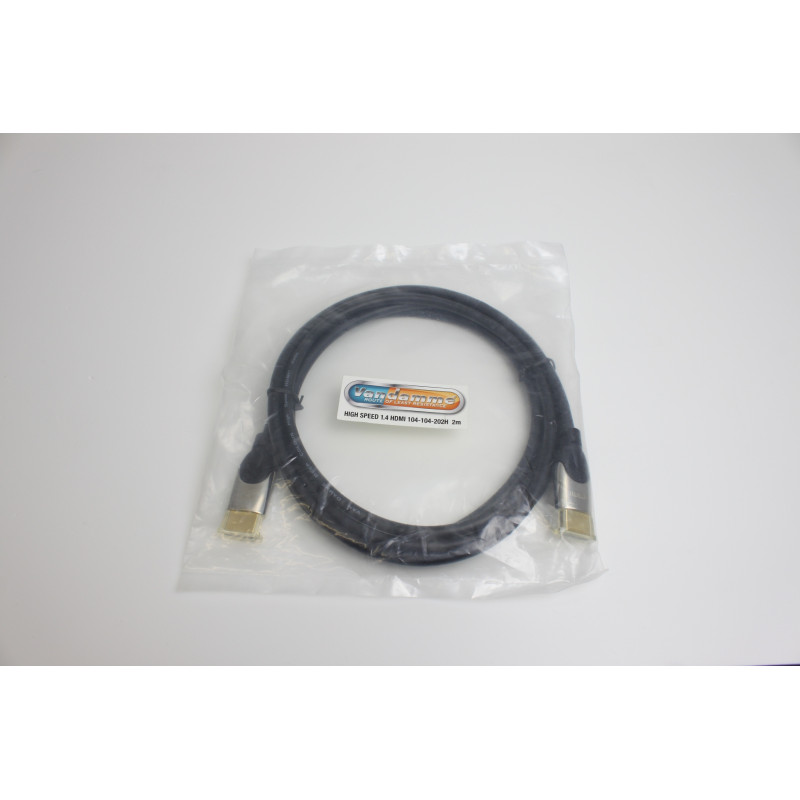  
Van Damme High Speed 1.4 HDMI Cable 2m
The Van Damme HDMI cable range comprises High Speed, High Speed with Ethernet and active Redmere High Speed with Ethernet assemblies.
Accessories for this and other products can be found in the category "Accessories".
 All are HDMI 2.0 compatible for use with display resolutions up to 4K 60 Hz 4:2:2. The flexible precision cable has individually screened foam skin polyethylene insulated TMDS pairs with additional overall foil and dense copper braided screen, ensuring accurate transmission.
Features:
·         Conductor: Tinned copper
·         Conductor Size:  7 x 0.10 mm, 0.073 mm2 , AWG 30
·         Overall screen 1:  Aluminum/Polyester foil
·         Overall screen 2:  16 x 10 x 0.10 tinned copper braid, > 85%
·         Jacket Material:  Flexible PVC/Foamed polyethylene
·         Overall diameter:  6.00 ± 0.15 mm